A celebration begins for me, in knowing I am alive at 80. I have reached a goal I did not consciously set. I have already had a long life filled with stories, relationships, discoveries and challenges. Before I reached the second half of life, I would think about what was to come next. Today, I live in the moment with little wonder about the next events of my life. 
A senior teenager
---
Between the ages of 40 and 50, we are seen in white, upper-middle-class America to be in mid-life. At 50, we can join the American Association of Retired People. In our sixties, we can begin collecting social security. In our seventies, few young people would call us young. 
As a younger man, I developed a bias about the years past 60. On the rare occasions that I thought about it, I imagined that once I retired from my work life, life was just about over. So I have been surprised to discover that as I grow older, each decade offers a new adventure. Life has not ended. It keeps renewing.
For me, age 50 was a time of reviewing who I was and what I had become. I realized the world had an expectation of retirement, withdrawal and disengagement for people beyond this age. However, I was still vigorous and creative, very much unwilling to pull back. Between 50 and 80, I have remained capable of creating new projects and thinking of new ideas. 
One man pointed out that being 60 was like being a senior teenager. He said he had everything that he wanted as a teenager, only 50 years later. He didn't have to go to school or work. He got an allowance every month from the government. He had his own pad with no curfew. He had a driver's license and his own car. He had an ID that got him into bars. The people he hung around with were not afraid of getting pregnant. And he didn't have acne.
Ending autumn and beginning winter
---
At 60, I found myself looking for an alternative to America's idea of growing old. Old people are denigrated in America. In my experience, many find people over 60 to be bothersome, weak and lacking in intelligence. Old people remind us of our mortality. Our judgment in the West is that death is a mistake, and we try to avoid it as long as possible. 
Embracing death as a part of life, however, has deepened my appreciation of life. I needed a new paradigm for living at this age that did not look like something to fear. To me, retirement meant an increase in freedom, a rebuilding of energy and an avoidance of the traditional work world.
In my sixties, I experienced an expansion of my philosophical understandings and a re-evaluation of my values. I reconsidered the 'eternal truths' and the 'eternal values' written about by philosophers. One of my discoveries was that this could be either a time of relegation or a time of celebration. It felt like the culture often wanted me to step back, but I wanted something more, and the celebration of my long life was a possibility.  
If the stages of my life are like the seasons of the year, then my eighties are the end of autumn and the beginning of winter. My fifties and sixties were available for the autumnal harvest of my long life. Once that was well underway, winter arrived. 
My greatest fear now is being mortal, not because I will die soon, but because my body cries out to me more often. It whines about decline, a lack of strength and reduced mobility. My joys are so numerous, though, that I can reach a balance between my fear of the end of life and the potential of life.
My joys include having time for the contemplative. They include 46 years of marriage. There are many relationships with children, grandchildren and friends. It is a joy to have financial security, thanks to a successful career and my father's financial legacy. What a joy it is to no longer have an obligation to leave my family to go to work. 
I have a dog and love him. The ocean brings me joy. I know God more and more every year.
I am unafraid
---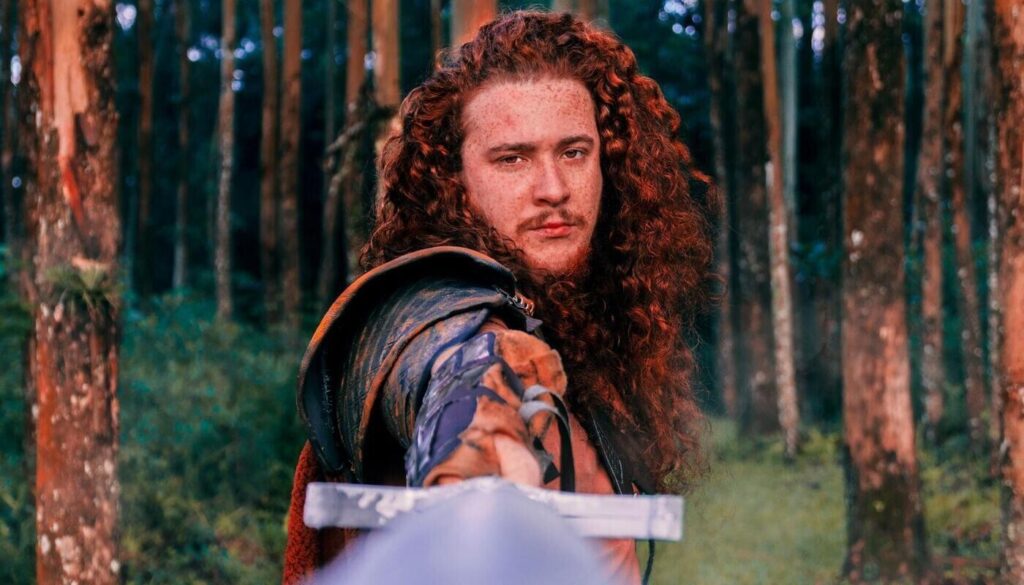 In the poem "Invictus" by William Ernest Henley comes the idea that I am the captain of my soul and master of my fate. My fears have diminished as I have aged. I am less judgmental, and can, therefore, be more patient with others. 
Erik Erikson said we often struggle with a choice between integrity and despair as we grow old. I can choose to regret the dips in my life story, or choose satisfaction with my long life. I can live in the moment, or lose energy with anticipation of the future. I can disengage or connect. And yet the menace of the years finds and shall find me unafraid, suggests Henley.
In 2013, I had a prostatectomy. They removed my prostate because it was cancerous. My cancer fear was about being out of control, more than a fear of death. My life has always been about taking on challenges, creating a plan of action, moving toward a goal and celebrating the results. I had no control over the cancer, except surgery and radiation treatment. 
When I began the harvest of my life in my fifties, I was reminiscing, recording, celebrating, telling my story and realizing the gift my life has been. The process of harvesting was interrupted when I learned I had cancer.
I had an insight that the test results held a special message, that they were more than an indication of disease. They were an announcement reminding me of the time of life I was in: deep into the second half, preparing for the end. 
I cannot resist planning, because that is the kind of man I have always been. To be challenged by illness is a given at this time of life, for so many. Some say all men, if they live long enough, will get prostate cancer.  If we live long enough, we will be in decline. "Of course!" I declared, as I faced the re-evaluation of cancer.
Harvest is a time of celebration
---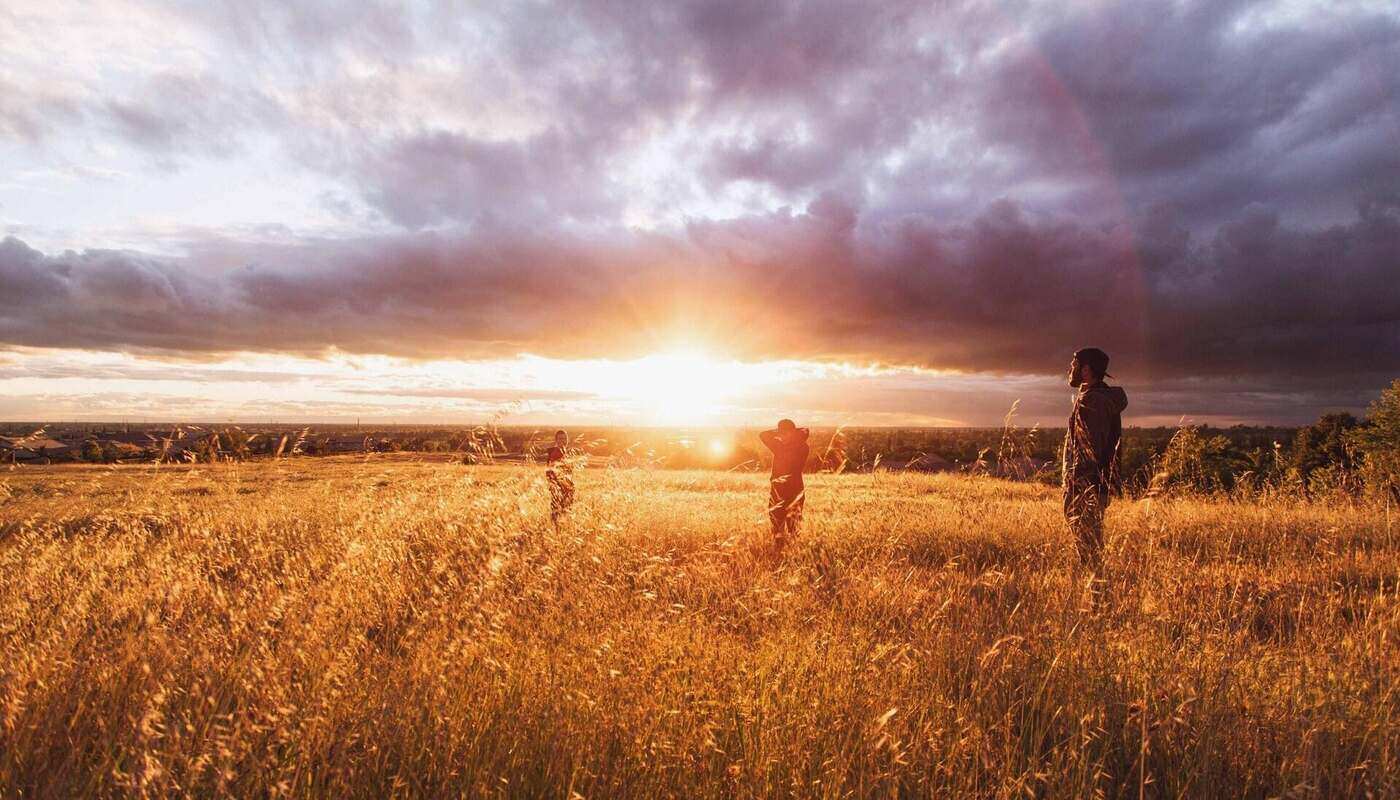 This judgment that I was at that stage of life where decline is a given was where my reharvesting began. Harvest is the season during which we gather the crops we have raised. Harvest is a time of celebration, of feeding. It is a joyful season where we see our successes in sowing the seeds of our life, feeding our family and preparing the young for the next planting. 
Harvesting is about life completion. To harvest my life successfully, I also needed to embrace my mortality. The more I do this, the more my anxiety about being mortal can transform "into feelings of awe, thanksgiving and appreciation," as Rabbi Z. Schachter-Shalomi says in From Age-ing to Sage-ing.
The crops I found I wanted to gather during my harvest were my story, relationships, discoveries, life challenges, retirement and creativity, along with the work world and an evaluation of values, sex, the contemplative, children, being present, wisdom, being a source of blessing, my garden and wealth. But then winter arrived.
The fourth quarter of life, according to the Hindu tradition of ashramas, is the winter. The person who embraces this tradition is called a sannyasin. The last Saṃnyāsa quarter of life is marked by the renunciation of material desires and prejudices.  Although the sannyasin carries the purpose of spending one's life in a peaceful, love-inspired, simple spiritual state, the Samnyasa is represented by a state of disinterest and detachment from material life.
Life, for the sannyasin, does include some celebration. They are no longer inclined to judge others. Anger does not arise when they are abused by others. What guides them is compassion. These Hindu elders are free of the complication of relationships and sexual desire. They dance with self-restraint, truthfulness and kindness.
In the winter of my life, for the first time, like the sannyasin, I am invited to avoid compromise, competition and the call to success.
A river to the sea
---
Some say that in the winter of their life, they watch their destined fate unfold. I can imagine this watcher's stance as he does his life review. A spiritual writer, the American mystic Howard Thurman, described life as beginning in the sky. Each of us is like a drop of rain, he says, falling from above … each drop has no goal, no defined purpose, no plan. Then we join humankind by alighting on a mountaintop.
We then begin the course of life, trickling down the mountainside. The more we learn, the fuller life gets, and we become like a creek. The creek then becomes a river. We begin the trek being shallow, but as we grow, we become river-like and we deepen; we become more complicated and wider. Then, as we move through the seasons of life, we reach the mouth of the river and re-enter the sea of eternity.
In the winter of my life, I am re-entering the place from which I came. I am now called to be a servant of humankind. Having reached my goals and lived the life I have, I am moving into the Now, the moment, the only thing I have ever truly had. I am called to complete my life. I also feel I am called to leave an endowment, a gift that enables the young to accept with grace from me the mantle of responsibility for the world.
«RELATED READ» A NEW TABOO: Ageism is the emerging racism, sexism or homophobia—or all three»
---
image 1 pexels 2 pexels 3 Photo by Daisa TJ from Pexels 4 Photo by Guillaume Meurice from Pexels 5 Photo by Andrea Piacquadio from Pexels