Time to rethink vanilla!
No longer shall vanilla be thought of as the bland, boring cousin of chocolate. When someone is just sort of "meh" we won't call them vanilla as a derogatory term. No more associating the word plain when we think of vanilla.
The middle-of-the-road reputation that's been placed on vanilla is really not fair because when you use real vanilla seeds for the vanilla flavor it's actually a rich flavor with many layers to experience.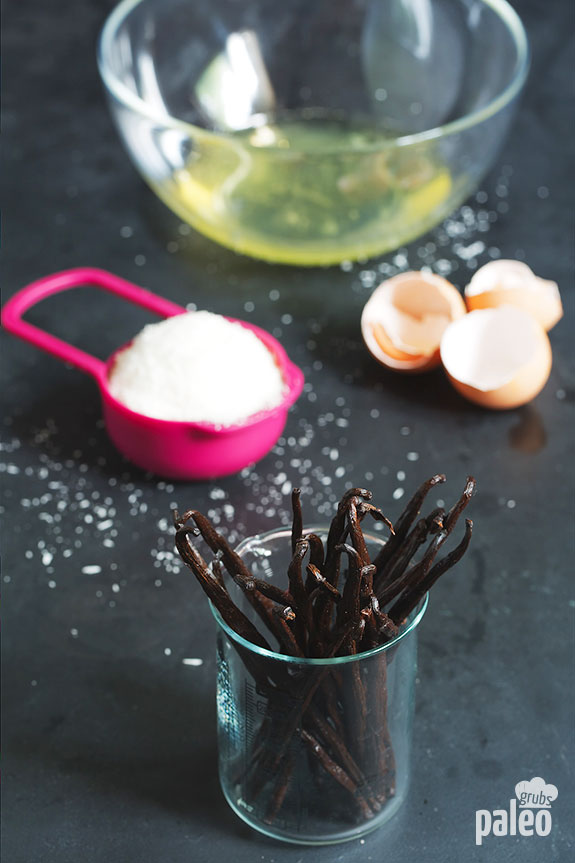 And using real vanilla seeds is so Paleo. In an effort to use more natural ingredients and get rid of artificial add-ins, vanilla seeds just make sense. Sure, it will take a bit more effort to source these pods, but doing right for your body sometimes isn't the convenient thing to do. And trust me, when you taste the difference that real vanilla seeds make, you'll be hooked.
The cake uses Paleo-friendly flour, both almond and coconut, which provide much more fiber than ordinary all-purpose flour so there's extra nutrition built right into it. This one tweak goes a long way in keeping this cake healthy, and you'll notice it in the way you feel after eating the cake, it will be unlike any other cake-eating experience you've had before.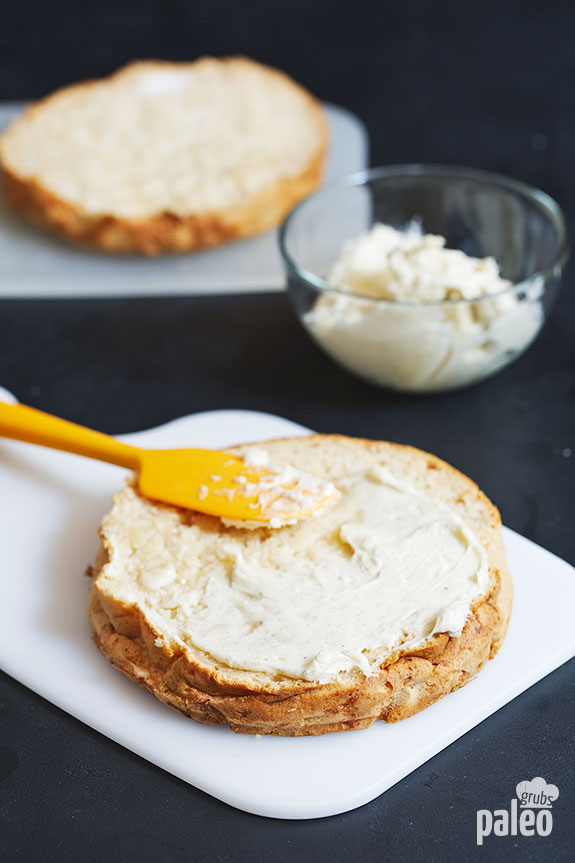 That's one thing that took me by surprise with Paleo. After eating a meal I didn't get sleepy, and after having dessert there's no sugar rush and resulting crash. You just feel good, satisfied and energetic without feeling like it's artificial or getting jittery.
Raw honey is the source of sweetness in both the cake and the filling, and it's become my favorite way to sweeten things up. When compared to refined, white sugar sold in stores in large bags it's a much better way to go. With Paleo you're not going to be eating this type of sugar, but raw honey is OK because it's a natural source that has digestive enzymes that actually help you out rather than being a toxic substance.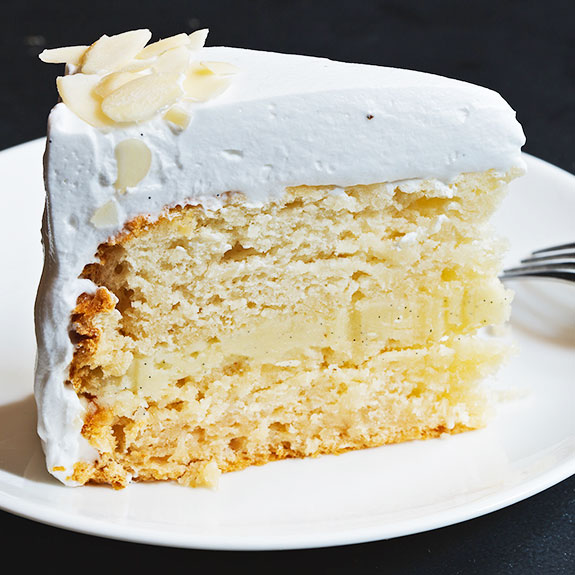 As is, this cake is awesome all by itself. But you can feel free to use it as a base for further adornment. Mixed berries would be a great topping for it, and would add to the total nutrition of the cake. It's also the perfect cake for a birthday party, and the frosting will hold the candles well. Most of the time I just add a ring of slivered almonds to the outside of it.
It's your time to shine, vanilla!
You may also like our list of the best Paleo cakes